Havoc is the premier miniatures convention of the Northeast and has run continuously for 32 years. Havoc XXXIII (2017) will be held on March 31st thru April 2nd, 2017 at Maironis Park, Shrewsbury MA.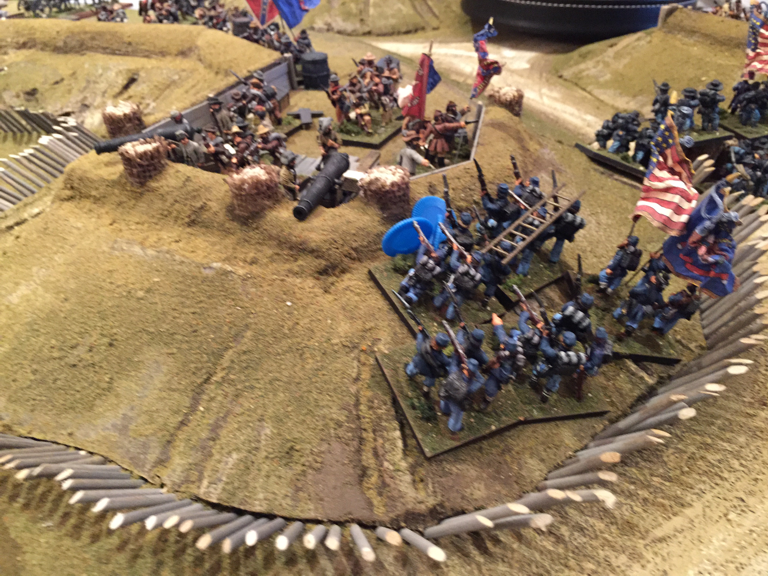 Vicksburg, McClernand Attacks the Redoubts, May 22, 1863
by Mike Sammarco and Chris Bonni
Havoc has a long tradition of being the best miniatures convention in the Northeast with high quality games, displays and tournaments. The Dave Award, BGB's recognition of excellence has been is presented to the best of show event at each Havoc. You can see the past winners here.
Beginning in 2010, we also began present The Al Award, in memory of Al Garnache. This award is given to the game master that puts on the event with the most visual appeal.
Don't want to pay for attendance? That's O.K. you can get in Free. We've always allowed visitors to come by and check out all the games and visit the dealers.
We typically have 15+ tables of dealers who come from far and near to show off their products. Consider stopping in even if it is just to gawk at all the wonderful miniatures, terrain, games, and accessories you could buy.
Attendees:
This year's convention is over - but we'll be back with another Havoc! next year.
Game Masters:
Event Submission is CLOSED
You will have to wait until next year to run your event!
This year's convention is over - but you can run your event at next year's Havoc!